Check out our latest product of the week, the Northcore Beach Basha Sport changing robe. This hardcore, Sherpa lined robe has all the features you need to get warm after a chilly session!
It feels very appropriate, as we are about to be hit with our 4th storm of the winter, to name this weeks product of the week the Northcore Beach Basha Sport Changing Robe. In the last few years the changing robe has hit the watersports world by storm and its not difficult to see why! After a chilly session, they are easy to throw on and get warm fast as demonstrated by our local early morning sea swimmers here in Lyme Regis.

The Beach Basha Sport is Unisex with thick thermal insulation provided by the super soft sherpa fleece lining. The PU coated nylon outer shell is shower and wind resistant with fast drying performance.
It also includes a range of practical design features which Northcore explains is inspired by 'years of adventure experience.' These features include a selection of multi use pockets, including inner pockets big enough for storage kits and a fleece lined zip pocket for your phone and other small items. It's big external pocket are also lined to keep your hands toasty.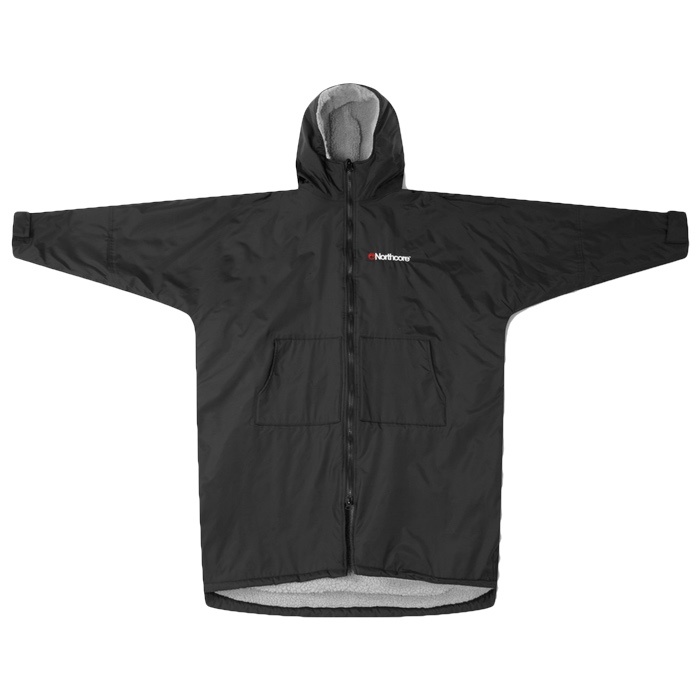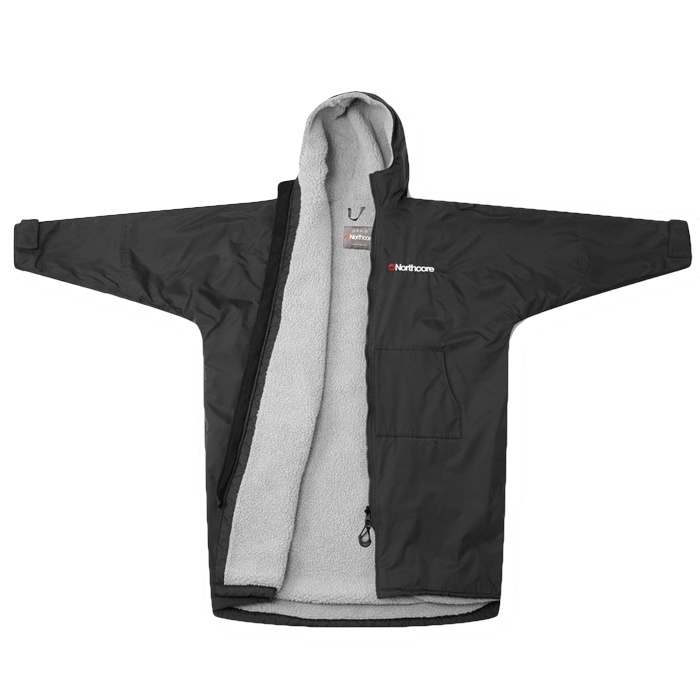 The hood is triple panelled and shaped for an ergonomic fit and is peaked to deflect the rain. It's wrist cuffs have Velcro straps for a perfect fit. This changing robe also has a chunky plastic zip which is fresh and salt water resistant with loop zipper pulls for when your hands are freezing and wet.
One of the best features of this robe is the side vents at the base and extended back panel. These provide increased changing mobility and keeps everything covered when you're trying to manoeuvre your clothes on underneath.
This full length, loose fit changing robe is ideal for any kind of watersports from swimming to windsurfing, kiteboarding to SUPing it will NOT disappoint! This changing robe is also sold at a price that won't break the bank!

It's worth saying, if you're looking for a changing robe thats a little less hardcore. Check out out Boylos own towelling robes. These again are fantastic for changing under when you're on the beach. Available in adult and kids sizes in three different colour ways while stocks last.