What a summer! I think we would all agree this summer has been a stonking one!
Despite the Beast from East, this season has been cracking in Lyme Regis! The constant 25 degree temperatures and blazing sunshine has given us a season to remember. Here's a brief review of what we've been up to this summer...

We welcomed three new BSUPA trained instructors to our team this summer who, along with Meg and Rosie, did a fantastic job of running our lessons. We had some fantastic sessions and want to say a huge thank you to all those who booked a lesson with us. We had some super encouraging feedback and would recommend to anyone wanting to try paddle boarding to book with us next summer! But don't just take our word for it check out our reviews below!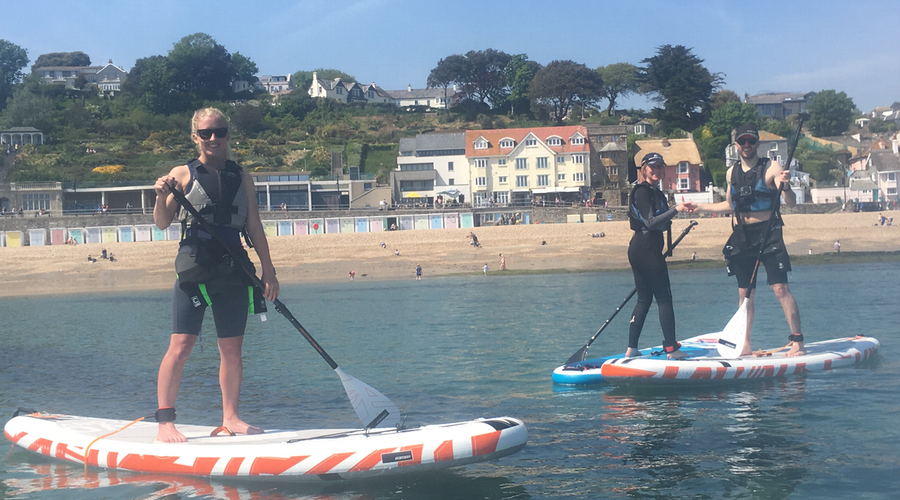 'I have been wanting to try SUP for some time and when I met Meg for the first time when inquiring I instantly knew I had to book my first lesson with her. She was enthusiastic, calm, reassuring, professional, fun, encouraging, caring, supportive, everything a person who maybe doubting whether or not to try SUP would need! Within an hour I was happily standing, turning and even practicing some yoga moves! I had a brilliant time and can't wait to do it again. Thank you again Meg!' Donna Matthews

'My wife and I had our very first SUP lesson on Sunday in near perfect conditions (it did get a little choppy towards the end of the lesson). Rosie was our instructor and she was just amazing. She was really calm, encouraging and great fun. I would highly recommend these guys for your SUP lesson. Within 10 minutes on the water we were standing up. Thanks again Rosie!' Mark Hobson

'Just had my first paddle boarding lesson. She was a great instructor and I absolutely loved the paddle boarding, can't wait to hire one out tomorrow!' Abby Lyness


We ran our annual RNLI SUP taster day during Lifeboat Week again this year. Despite slightly windy conditions we had a great laugh and raised some great funds for the RNLI! Be sure to catch us Lifeboat week next summer for chance to try out some boards and raise money for charity at the same time!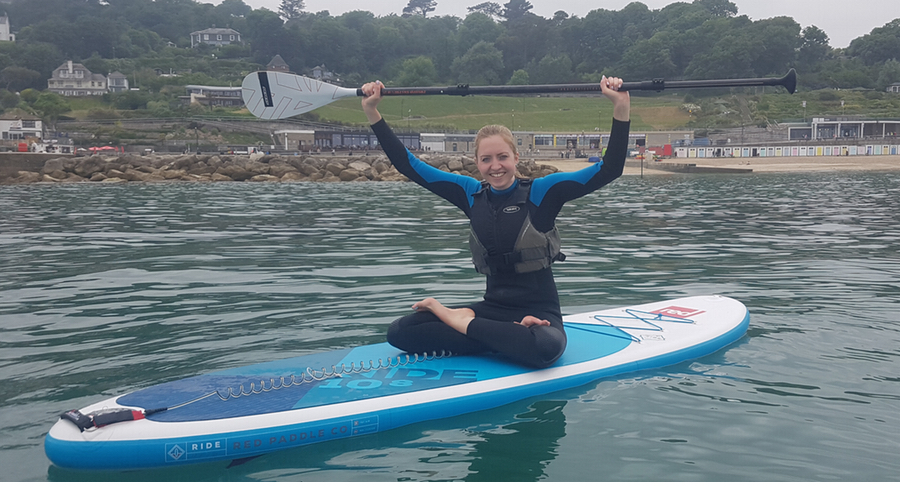 At Boylos we are always striving for quality and excellence in our products. As part of that we trialed two new brands this summer; c-skins and RRD. c-skins is a UK based brand which manufactures high quality wetsuits and wetsuit accessories at incredibly affordable prices. This brand has been very popular this summer and we are impressed by the quality of their products. Another reason we like c-skins so much is their Eco friendly methods. Not only are their products manufactured in factories powered by green energy but, they now have 26% Co2 reduction per KG of fabric and recycle and reuse 5000 KG of neoprene every year!
Another new brand we introduced earlier in the year was watersports equipment manufacturer RRD. Along with the Red Paddle Co boards we decided to use RRD's inflatable SUP Boards for our lessons so we could see for ourselves whether they were up to standard, and we've been more than impressed by the Air Evo collection. One fantastic aspect of these boards is their affordability. With packages starting from £599 they make SUPing more accessible for all. Visit our website to find out more!

As our new Autumn/Winter stock arrives over the next few weeks we are super excited for what the season holds. With SUP lessons coming to a close till next May we will be working hard on our website and blogs to keep you up to date on all our exciting new products and deals! Make sure you look out for our regular newsletter too bursting with fantastic offers and discounts. If you're not already subscribed be sure to sign up at the bottom of the Boylos.co.uk homescreen.

We have some unique and gorgeous apparel from top brands this season. Our favourite of these is definitely Passenger and Protest. With a fantastic range of winter apparel and goodies be sure to pop in our store or visit us online! Check out our favourite pieces below! Also be sure to take advantage of our latest offer of 10% off Womens Autumn/Winter apparel with offer code Autumn10, expiring 5/10/18, online only. Check out our fave picks below!