When traveling this summer, my partner and I were keen to find the best compact and easily transportable SUP for us. The 10'6 Ride inflatable SUP package was the perfect piece of kit for us!
This September, my partner and I are going on the adventure of a life time! We are jetting off to the Greek Islands and traveling from Island to Island starting at Evia and working our way down to Naxos. Getting on the water is one of the things that we love the most when chilling out on holiday and our favourite way to do this is Stand Up Paddle Boarding (SUPing). Having tried a few SUP lessons in Lyme Regis last summer, we were soon hooked on the SUP bug and can't get enough of it!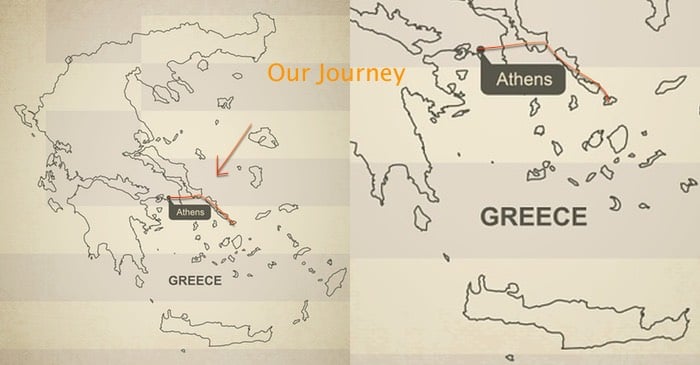 When planning our trip we were keen to be able to take SUP equipment with us, to give us the luxury of getting on the water as often as possible. It had to be easily transportable for our travelling, and cheap to get on the plane. This is where the inflatable SUP package blew us away.
The Red Paddle Co. 10'6 Ride Inflatable SUP package is a best seller, and we can totally see why! The 10'6 board is incredibly versatile and such a pleasure to ride. Its fantastic all round ability is just one of the reasons why its the perfect board for us. It caters not only for us newbies to the SUPing world but also to the more advanced SUP-er so we have room to progress without being held back by the board. We can use it not only on calm waters but also if we want to try it out in the surf if there's a bit of a wave.
Another beauty of this inflatable SUP package is that it comes with all you need to get going. Included in the package is your board, pump, paddle, leash, bag and an all important repair kit for emergencies. The inflatable SUP package even comes with a waterproof phone case so you can stay safe out on the water. The biggest selling point for us however, is how compact and transportable it is. The board can be pumped up in minutes and deflated to fit in a compact and super strong bag. This bag makes all the equipment very easy to transport as you can use the straps to carry it on your back or the wheels to pull it along. Another bonus was having done a bit of research on prices we soon found out with Easy Jet it was only 30 pounds to transport each bag!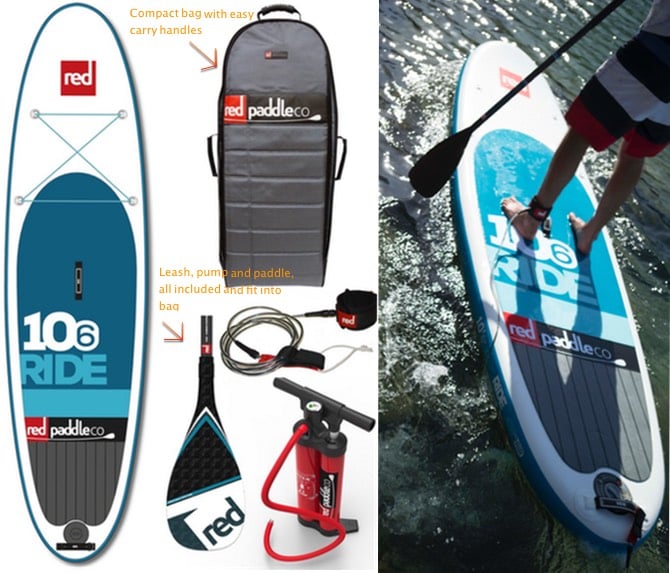 10'6 Inflatable SUP Package at Boylos
At Boylos we could get the 10'6 Ride inflatable SUP package for an unbelievable price and choose the best paddles for us. They gave us some fantastic advice and now we are all set for our SUPing holiday with some of the best equipment the watersports world has to offer.