I was inspired to write this blog after a few people had popped into the Boylos Watersports shop and asked what the health benefits of SUPing (Stand Up Paddle boarding) might be. It sounds an obvious question, but there are many more benefits than one might originally guess.
So here is a run down of the top 5 health benefits of SUPing:
1. Full Body Workout
Depending on how intensely you take it, SUPing can be a full body workout due to the fact you are using almost every muscle in your body. It enables you not only to build up your upper body strength including your arms and shoulders, but can also be excellent for toning your legs and bum!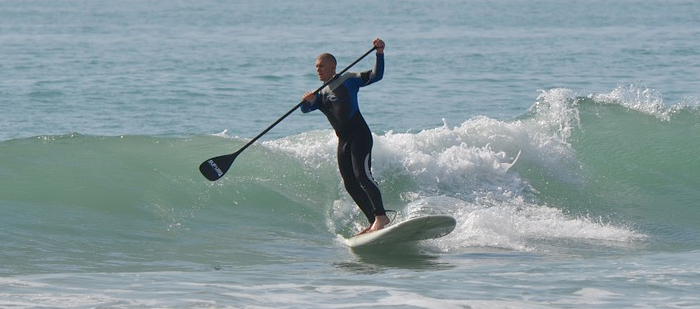 2. Core and Balance
The beauty of SUPing is that it can also give you a great core workout. As you propel yourself through the water your abdominal and core back muscles are working to maintain your balance. This can lead to benefits such as toned tummy and better balance all round!
3. Cardio and Calories
The cardiovascular benefits to SUPing also make it stand out as a watersport. Building up your cardio fitness through paddle boarding can reduce the risk of heart attacks and stroke as well as helping you burn calories and reduce your weight.
4. Healthy Mind, Healthy Body
One of the less obvious and most beneficial benefits of SUPing is its relaxing and peaceful nature. From experience, SUPing is one of the most chilled out and relaxing sports there is. It can seriously reduce stress levels which can have negative effects on your body. Having a healthy mind can also help you have a healthy body and taking the time out to be alone and peaceful to on the water or mucking around with your friends can have excellent positive side effects. Depending on your board you can even do yoga out on the water!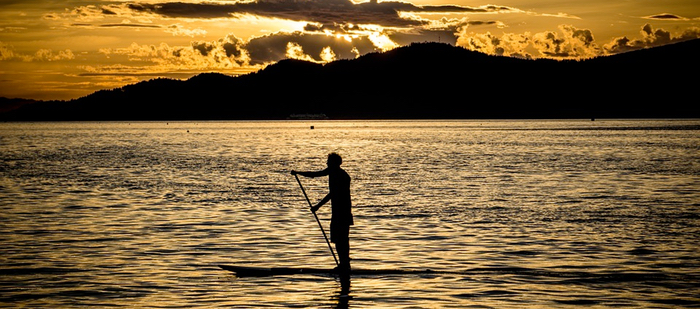 5. Low Impact for recovery
Because it can be so low key, a final benefit of SUPing is how gentle it can be. If you are recovering from injury or operations, it's ideal for gently building your fitness level back up with out causing damage or further injury.
These are just a few of the benefits of SUPing, there are definitely many more! If you're interested in a low or high key way of keeping fit, SUPing provides the best of both worlds. It's a type of fitness that doesn't cost the earth, no gym membership needed or constantly having to buy equipment. After purchasing your SUP kit, which is designed to last, all you need is the ocean!
Why not find out for yourself? Check out our wide range of quality and durable Red Inflatable Paddle Boards, inflatable SUP packages and SUP accessories available online at Boylos.co.uk. Or pop over this summer for one of our SUP lessons in Lyme Regis!