The Old Guys Rule phenomenon hit the UK in 2008 and since then their popularity has only increased. But why are the British so bonkers for the brand? Well let us tell you, and if we can convince you, enjoy 10% off all Old Guys Rule Clothing with Old Guys Rule discount code, '10OFF'. Exclusively on our online store!
Without a doubt, one of our best selling products here at Boylos is our range of Old Guys Rule T-shirts. Their popularity, we believe, is down to their quality and hilarity.
One of the selling factors of the Old Guys Rule T-shirt is their funny a witty slogans. From 'Still Crazy after all these Beers' to 'set in my waves.' They're quirky and guaranteed to make you chuckle.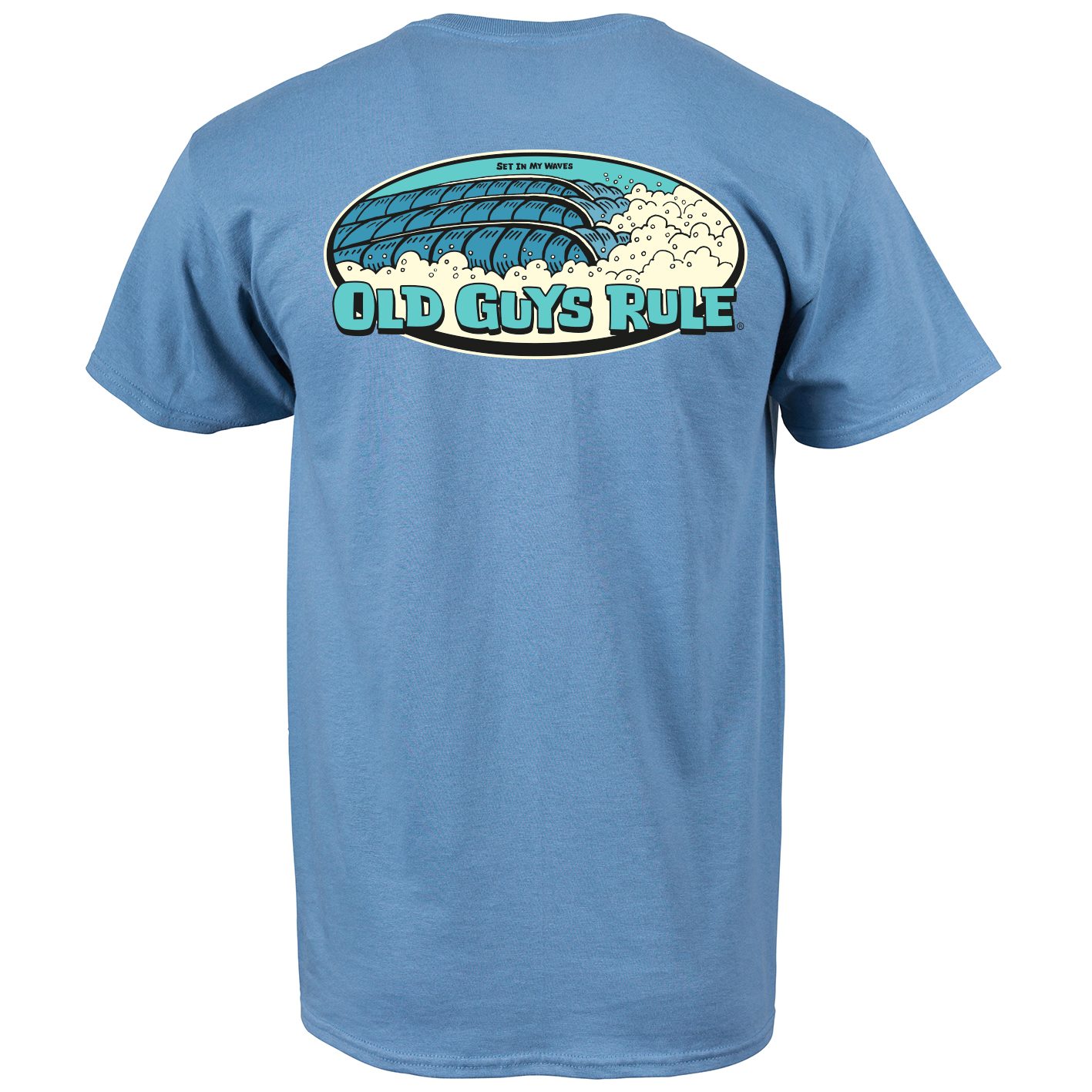 Another one of the attractions of the Old Guys Rule tees is that there is bound to be one perfect for the interests of your old man. From the 'Cranky' tee for cycling enthusiasts to the 'Finger Pickin Good' tee for those old guys who love their guitars. One of our most popular tees in store is the 'One of My Five a Day' for those partial to cider! Their bright colours and funky graphics make these tees unique and an ideal gift.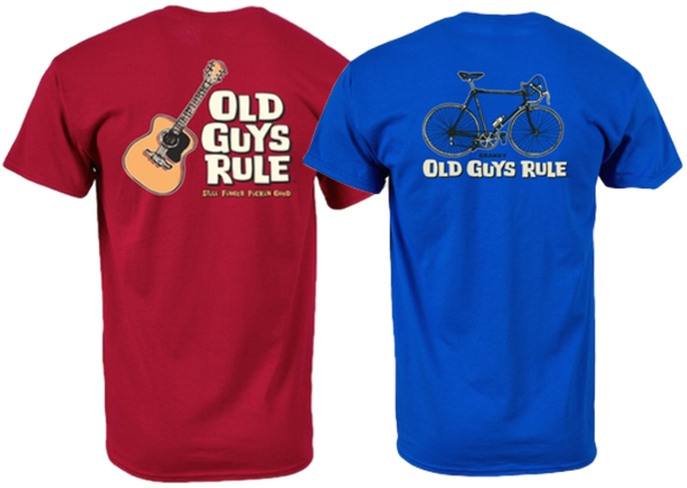 The tees are made from 100% cotton and have a soft and lightweight feel to them. Perfect for long, hot summer days. You can also use them for layering up on those slightly chillier days too.
However, if you're not already sold on the tees here at Boylos we are currently offering an exclusive 10% off all Old Guys Rule clothing with our Old Guys Rule discount code '10OFF'. So check out our range and don't miss out!