Have a read and find out why we're raving about O'Neill's Epic wetsuits!
When it comes to wetsuits, it is a well known fact in the watersports world that O'Neill know what they're doing. What started as a small one man show in a garage in 1952, exploded with success into the O'Neill company we know today. Not just selling watersports gear but sponsoring projects and working on environmental, education programs. Here at Boylos, when It comes to winter wetsuits, we have chosen O'Neill's Epic wetsuit series and here's why…
Quality without the Price Tag...
The beauty of the Epic 5/4 full winter suits is the fact that they have many of the same features as the high end of O'Neill's range without the price tag! It may be a middle ranger but it is a fantastic all round suit that never ceases to impress and that is why we love it so much!
Flexible...
Some of its features include 100% UltraFlex DS neoprene for an easy time getting in and out of the suit as well as fantastic flexibility out in the water. Its lumbar seamless design double seal neck closure and re-engineered covert black out zip keeps incoming water at a minimum.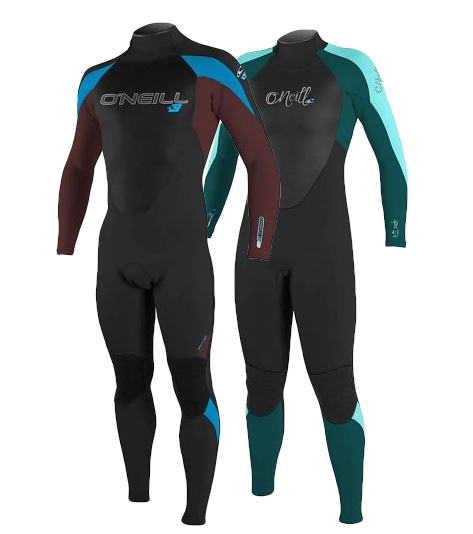 Durable...
The glued and blindstiched seams insure extra durability and stretch. As well as the Krypto knee pads, which keep wear and tear to a minimum. The Epic also has those extra features which make it stand out from the crowd that little bit more. These include it's external key pocket with loop to keep your keys safe while you're out on the waves and, updated velcro closure for minimum water intake.
Warm...
The best aspect of the epic is that it is uncompromising when it comes to warmth. It is guaranteed to keep you cosy in those cold British seas all year round!
Why Our Customers love the Epic...
I caught up with one of our previous customers to discover how he was finding his Epic and he couldn't have been more impressed! He commented on the value for money, the ease of getting in and out of the suit and how warm it kept him whilst surfing in Woolacombe on the North Coast of Devon.
So, what are you waiting for? If you are looking for a decent winter suit that will keep you warm, the Epic 5/4 is for you and we would rate it a 10 out of 10! Available online and in store at Boylos, the Mens and Womens Epic 5/4 full are available in a range of colours. Also check out our O'Neill Reactor suit if your looking for something a bit lighter for the summer.